DAN THE MONEY MAN
If it isn't making dollars, then it isn't making sense.
Dan the Money Man has been in the Equipment Leasing Industry for over 20 years.  His experience has made him a Finance Specialist with a deep understanding of the industry,  equipment, vendors and his customer base.  Whether you have already found the equipment you are looking for and want to discuss your financing options, or are still looking for the right piece, Dan will work one on one with you to find the best equipment and finance rate available.  In today's market it is nice to know that Dan is still able to secure very reasonable rates and can generally provide an approval within 24 hours of an application.  Leasing your equipment is made easy when you put your trust in Dan.  Simply download a credit application or contact Dan - his flexible business hours suit all Industries. 
Phone: (705) 730-0011   Fax: (705) 727-0320
                 Mobile: (416) 931-2692
INTEREST RATES 
In this time of market fluctuation and uncertainty, it is still business as usual for Dan and he can secure very reasonable rates.
Is your business expanding? 
Is it time to replace your old equipment?
Call Dan today for a no obligation
competitive quote.
finance specialist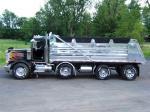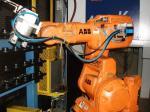 DAN'S TWO CENTS WORTH . . . . .
As we all can see, these are some interesting and uncertain times.  Unstable markets and currency fluctuations have made many companies  fall by the wayside - including the companies involved in the  equipment financing segment. Companies in the market have been wound  down or sold and some have even stopped financing equipment altogether. The ones left  have been squeezed on their capital and are finding it difficult to  approve their customers - and if approved, the rates charged are too 
high for the end user to justify.

This does not have to be the case. Since 1988, I have seen many finance companies come and go. Some left due to global restructuring & re-focusing on core business, while others were based on unsound business  practices. Either way, these changes adversely affect our segment of  the finance industry as we require capital in bad times as well as  good times.

I have been fortunate to be able to provide strong stable financing throughout every economic downturn. This allows many of my customers  to grow their businesses on the leading edge of the economic  turnarounds as they are already several steps ahead of their  competition. The best time for growth (and profits) is on the way back  up - not when it hits the top.

No one knows exactly when things will improve, but we all know that it requires a reliable stable source of credit to be available at all  times. I have been here for 21 years & will continue to be here for  many many more.